Uniform Country Has All The Scrubs You Need!
Shop Uniform Country when looking for nursing scrubs, you want comfort, but also style and affordability combined.
That's why Uniform Country offers a huge selection of scrubs. Collections include printed scrubs and uniforms for both men and women working in a wide range of industries. All these options at prices you will love! Uniform even has a selection of pediatric scrub tops for children. Different options include animal print for your veterinary practice, cartoon scrubs for working in pediatrics, or even holiday themed scrubs.
Uniform Country was born from the need for scrub from a couple in the medical field in Florida! Learn more about them in their words!
"UniformCountry.com was born from a shopping trip in our home town in Florida. That search for scrubs included myself and my wife, who was attending medical school to be a radiologist. We were stunned to walk into a store that, for all the clutter, might as well have been a five-and-dime store. We muddled through the racks and, after much frustration and lost time, eventually found what we were looking for.
But the less-than-inspiring shopping event made a strong impression on us: We wondered if all of the uniform stores lacked so much. To find out, I checked out other local stores, as well as the online marketplace and discovered that they all left a lot to be desired. The market needed a clean, professional environment that focused on customers' needs. Soon after, I started investigating the in and outs of e-commerce and spent a year and a half researching and interviewing people in related industries. Then, building on my 17 years of experience running a multi-million dollar business, we launched UniformCountry.com – to cater to uniform wearers in the medical and hospitality fields.
UniformCountry.com now offers a user-friendly site and an efficient, pleasant shopping experience.
And, without the overhead of a storefront, we are able to keep our prices low. We also provide the best possible customer service to help with your needs, and pride ourselves on serving you quickly. So, if you have a question, we will respond right away.
No matter what medical field you might be in, we hope you enjoy the hand-picked selection, which will continue to grow as business thrives. Uniform Country hasn't forgotten about the hospitality field—so if that is your industry, there is a growing selection for you as well. We also carry a selection of medical accessories such as stethoscopes, Sprague kits, scissors and much more.
Extensive effort has been put into making this the most user-friendly environment possible. We appreciate you checking it out and hope to see you back soon.
Opening Info: Here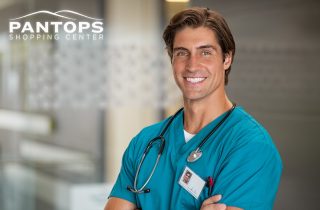 Uniform Country at Pantops has a wide range of scrubs, shoes, and more. Visit them…
Uniform Country Scrubs Check out Uniform Country – Charlottesville for all of the newest styles…